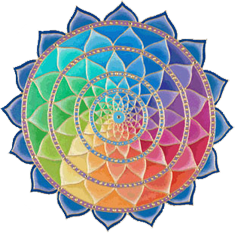 FREE
REGISTRATION
Enter your first name and best email
to get your Free Pass now!
Registration includes a free subscription
to Compassionate Communication, Inc's e-zine.
We will never share your information
with anyone.
Join 20 of the world's leading luminaries
 as they share their inspiration, wisdom & humor
 in this celebration of LOVE….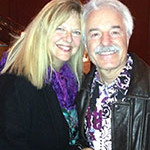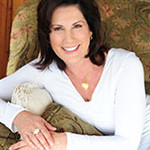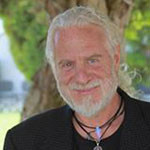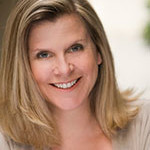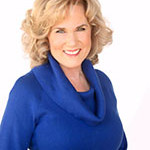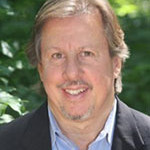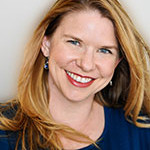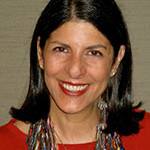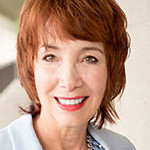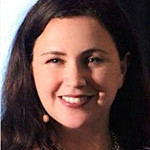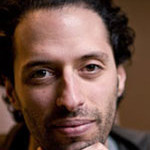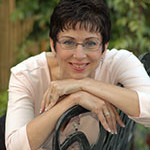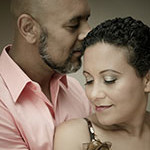 Featuring:
Amy Ahlers, David Ji, Maryellen De Vine, Dori Etter, Arielle Ford, Jill Hope, Denyce Giannioses, Linda Kroll, Sarah Medlicott, Thomas Meli, Marcy Neumann, Debra Poneman, Satyen Raja, Suzanne Raja, Dr. Richard Schwartz, SARK & Dr. John Waddell
Dear Loved One,
I'm so happy you found The Love Summit. The live event happened Valentine's Weekend 2014, but you are not "too late". You're just in time! This is TIMELESS information.
You can still access ALL THE GIFTS from the speakers by registering in the box above, and going to the schedule page, where you will find them.
If you would like the full benefit of all the wisdom, inspiration, tips and strategies for adding more love, passion, excitement and fun to your life and also receive the audios and full transcripts of each of the 20 sessions.
Here's what you'll receive
You Will Receive All the Audios and Transcripts
and own them forever!
Get ready to
expand your consciousness
& enhance your relationships
in all areas of your life.
In these inspirational and practical interviews, you will….
Learn Compassionate Communication for more peace, love and joy.
Realize how meditation and SELF love improve all your relationships
Magnetize your Soulmate and attract the life you want
Create Succulent Wild Relationships and "Joyful Solutions"
Nurture your body, mind and spirit
Remember You are the one you've been waiting for!
Discover your passions and purpose as you radiate more love
Transform conflict into deep intimate connection
Sustain and build your capacity for more love, passion, and fun
Master SELF love to manifest your heart's desires
Wake up the sacred in your everyday life
Develop more loving connections with your children and family
Learn how to fall in love and stay in love – with yourself and your partner
Bring passion and inspired purpose to your business and livelihood
Check out The LOVE Summit.
I've always loved Valentines Day.
The hearts, the love, the chocolate, the ways to say "I Love You…"
But sometimes in our busy lives, we forget to share the love.
We live in a daily maze of constant activity. All of our "doingness" keeps us from focusing on our relationships – with others and with ourselves.
The un-ending daily pressures, burdens from our past, limiting beliefs and habitual behaviors often keep us feeling isolated, depleted and alone. We might feel overwhelmed, conflicted, stifled and depressed. We begin to feel that all the dreams we once had are far out of reach, never to come true.
I believe we are all LOVE at our core and we forget how to get back to the Essence of who we truly are.
I've seen individuals and couples alone and adrift. Many parents and children don't know how to communicate. I've seen business owners disconnected and disillusioned, as well as their employees feeling unappreciated and not part of a real team.
The world seems to be suffering from lack of real intimacy and compassion.
You may feel that you're missing out on the relationships, connections and joy you'd like to experience too.
It doesn't have to be that way!
It is possible to thrive in a world where
Love guides and leads us
to live incredibly fulfilling lives….
I want that for you.
In this event, you will be shown how to
Create more love and delight each day with Succulent Wild Relationships
Add more excitement, purpose and love to your life NOW
Build joyful connections with yourself and others
Rekindle the passion and intimacy in your partnership
Enjoy more money and abundance
Infuse your day with nurturing self care
Connect to your best SELF with ease and grace
Let go of what you don't need to make room for what you desire
Learn Compassionate Communication for more peace, love and joy
And so much more!
The LOVE Summit 2014 – TIMELESS!
Igniting Passion, Connection and FUN!
Join us here!
FREE
REGISTRATION
Enter your first name and best email
to get your Free Pass now!
Registration includes a free subscription
to Compassionate Communication, Inc's e-zine.
We will never share your information
with anyone.
Learn to feel more love 
as you manifest your deepest desires with ease and grace and finally experience the relationships of your dreams!
This is an opportunity for you to bask in love and awaken that inner light to connect to your potential to have a loving relationship with everyone in your life…starting with yourself.
Imagine…
Choosing love over fear to create amazing relationships
Calming your mind, opening your heart, feeling more joy
Feeling more balanced, energized and inspired
Letting go of judgment, blame, shame or self-doubt
Seeing the light in everyone as your HeartLight leads the way
Connecting with your Spiritual Source, Angels and Guides
I'm bringing some of the world's most inspiring luminaries who operate consciously from a place of authentic compassion, to share their inspirational stories with you. I want you to hear what they do and how they practice what they teach so that you can use the tools and gifts they bring to manifest more love and joy in your life – starting NOW!
What's LOVE got to do with it?
Ever since I was a little girl, I understood how important it was to treat others with compassion and kindness. It took me much longer to learn how to extend that same empathy and tenderness to myself.
In my personal quest to connect to unburden the pain from my past, let go of limiting beliefs, truly connect to my Spiritual Source and live from my Highest and best SELF, I have been blessed with amazing, inspiring teachers and guides.
I'm thrilled to be sharing them with you, in The Love Summit: Igniting Passion, Connection and FUN!
It's never too late to step into
the heart-centered life you're meant to live.
Now is the time to fully embrace your gifts, your circumstances, your brilliance and your light to share it with the people you love and the world.
Here's a peek at what you'll learn: The Love Summit, you'll have a virtual front row seat to hear from individuals who are utilizing their hearts, minds, souls and spirits to divinely share their gifts with the world as they inspire you to do the same.
You'll Learn the 3 Essential Elements to
 Cultivate More Love in your Life….
Essential Element #1: Passion
Awaken your ability to open your heart & experience peace as you remember what lights you up inside – then add it to your life!
Essential Element #2: Connection
Connect with other heart-centered people who offer encouragement and support for manifesting your dreams.
Essential Element #3: FUN!
Transform your ability to experience love and pleasure in activities that are entertaining and enjoyable.
Here's how it works
You will be introduced to powerful individuals that are on their journey of compassion, authenticity, manifestation and joy.
You'll experience daily interviews, filled with content-rich material, inspirational stories and tangible examples on how to live with authenticity and compassion. You will learn how to create your business, life, community and world in ways that generate peace, happiness and abundance for all.
It's time to ignite Passion, Connection and FUN…and let the LOVE flow into your life!
The speakers in the Love Summit: Igniting Passion, Connection and FUN! are generously donating their time and free gifts so you can get access to this value-packed online event at no cost.
The event happened Valentine's Day Weekend, 2014. But you can still access because it is TIMELESS!
Save your spot right away
FREE
REGISTRATION
Enter your first name and best email
to get your Free Pass now!
Registration includes a free subscription
to Compassionate Communication, Inc's e-zine.
We will never share your information
with anyone.
Begin to add more LOVE right now!
When I asked these powerful speakers to join me and they said "yes", I was thrilled at the thought of having this party for you to attend. It's as if the intention was set and the Universe said "yes".
Once you secure your place in this joyful experience, you'll begin to notice the divine support you'll receive as well.
You can listen to all the speakers.
This way you can immerse yourself in a weekend of love as you integrate all the knowledge and soak in the wisdom. You will find that you will immediately be adding more ease and grace to your life.
The Love Summit will allow you to understand the different ways that manifesting compassion and love can change your life. You'll hear personal stories about how these experts got to the other side of problems and issues that stood in their way of becoming the heart-centered luminaries they are today.
This is a experience that's going to show you how to honor, serve and inspire your SELF to step-up and say "YES" to yourself and the quality of life and love that you truly want.
Please enjoy The LOVE Summit!
Sending much love,


Linda Kroll, LCPC, JD
Therapist, Mediator, Attorney
Chopra Certified Vedic Master
Founder, Compassionate Communication, Inc.
Host of The LOVE Summit 2014